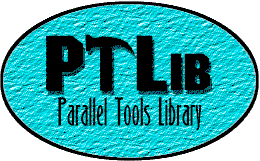 Software Catalog
---
A

preceding a title indicates that the software has been granted the "Checked" review level.


preceding an item indicates that the software has been reviewed in an NHSE Review article.
The individual catalog entries have links to the review information.
See the explanation of review procedures.

Search the Catalog


This query tool searches full-text and supports Boolean operators.
---
---
ACE - The Adaptive Communication Environment object-oriented network programming toolkit
Autopilot is a flexible infrastructure for real-time adaptive control of parallel and distributed computing resources
CODINE - COmputing in DIstributed Network job queueing system for heterogeneous networked environments
Computing Center Software (CCS) CCS is a Metacomputer Management Software. It provides a homogeneous interface to a network of MPP systems.
Condor for executing batch type jobs on workstations which would otherwise be idle
CUMULVS a software infrastructure for the development of collaborative environments
Distributed Job Manager (DJM) job scheduling system for MPPs
Distributed Queueing System (DQS) management tool to aid in computational resource distribution across a network
far for exploitation of spare capacity in networks of Unix
Generic NQS Supports queueing and routing of processes on single compute servers and workstation clusters
Hector (HEterogeneous Computing Task allocatOR) Hector is designed to run MPI parallel programs on multiple workstations.
Infosphere Infrastructure (II) distributed system framework in Java that provides a generic object model and a variety of messaging models
Load Balancer automatic queueing and distribution of jobs across heterogeneous UNIX networks
LoadLeveler job scheduler for cluster of workstations and/or mutli-processor machines
MagPIe a library of collective communication operations optimized for wide area systems
NetSolve is a network enabled computing paradigm that is based upon a combination of client-server strategies, machine-independent entities, lightweight and flexible problem mapping, and load balancing schemes.
Network Queueing Environment (NQE) job management environment for heterogeneous UNIX workstation networks
PCS - Production Control System The Resource Allocation and Control (RAC) subsystem supports resource allocation to organizations and controls access to resources.
Portable Batch System (PBS) batch processing system for heterogeneous computing networks
Prospero Resource Manager (PRM) supports allocation of processing resources in large distributed systems
QBATCH queued batch processing system for UNIX
Task Broker for HP 9000 Servers and Workstations distributes computational tasks among heterogeneous UNIX-based computer systems
This catalog was generated Wed Jun 16 14:03:48 1999 using Repository In a Box (RIB) version 1.2
from local Assets
---
Back to the PTLib home page.