CPA 2007 location: the University of Surrey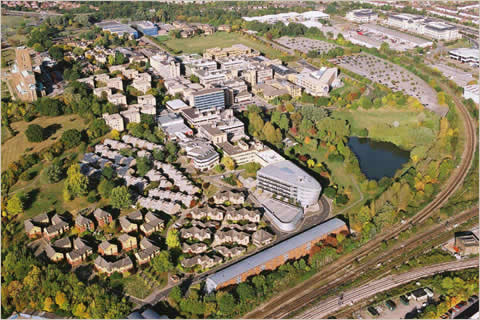 CPA 2007 will be hosted by the Department of Computing at University of Surrey, Guildford, Surrey, U.K. From Sunday 8th July to Wednesday 11th July 2007. Accommodation and the evening fringe sessions will all be hosted on campus.
Route Description
To the University by Road:
From the M25, take the A3 towards Portsmouth. After around 7 miles, the exit to the University is signposted.
To the University by Rail:
Trains run regularly from London Waterloo to Guildford. Journey time is approximately 40 minutes.
The University is a 5 minute walk from the rear entrance to the rail station, or a 5 minute taxi ride from the front.
To Guildford by Air:
London Gatwick and London Heathrow are both around 20 miles from Guildford. Gatwick is very convenient for access to Guildford: trains run directly from the airport and cost around £20 return. For Heathrow, either a train through central London, or a bus via Woking is required and the cost is comparable to that for Gatwick. Taxis may be taken from either airport, journey time is typically around half an hour and cost will be in the region of £50 each way.